Most frequently, Ukraine is said to be a country split by two languages or by two power blocs: the patriotic Ukrainian-speaking, western part, which is oriented towards the European direction, and the eastern part with its traditionally "Russophile" population.
It is accurate only in part for the Ukrainian orientation towards Europe and prevailing usage of the Russian language are not mutually exclusive. Only in the western part, for instance, in Lviv, most of the citizens speak Ukrainian exclusively.

But what is the situation like in Kiev, a centrally located and Ukrainian-speaking capital? Even though the Ukrainian language is experiencing a folklore and patriotic Renaissance these days, still, people speak primary Russian in Kiev. It doesn't matter if a person opens the door or is asked to the Customs control at the airport, "spasibo" and "pozhaluysta" dominate over the Ukrainian equivalents "dyakuyu" and "bud' laska" which are much rarely heard.
This can be also applied to some nationalist organizations (still, depending on their origin) whose participation in the Maidan protests was quite argued. Hardly have the latter ones packed up their tents on the main square (due to the bad results of the election), when people still hear about them exercising aggression and vandalism.
Can a person's politic preference be judged by his/her language choice?
Many Russian-speaking Ukrainians supported the pro-European Maidan movement. Apparently, they also were the reason why, fortunately, the status of Russian as the second local state language was not abolished, though this question was quite argued. Although this had its negative effects as such a draft already proposed in the government.
And the talks about the general "prohibition of Russian", or, they say it is life-threatening to speak Russian, started spreading. Unfortunately, this propaganda is still relevant. In fact, as far as everyday life is concerned, especially the post-soviet bureaucratic system, the official status of the Russian language should be guaranteed.
During the protests on Maidan, along with Russian-speaking Ukrainians, there were men and women of Russian origin. Sergei Minin was one of these ethnic Russians. He immigrated to Ukraine as early as in the Soviet times. His daughter, being quite proud of her father, says that after his staying on Maidan for days he was broadcast even in Ukrainian mass media.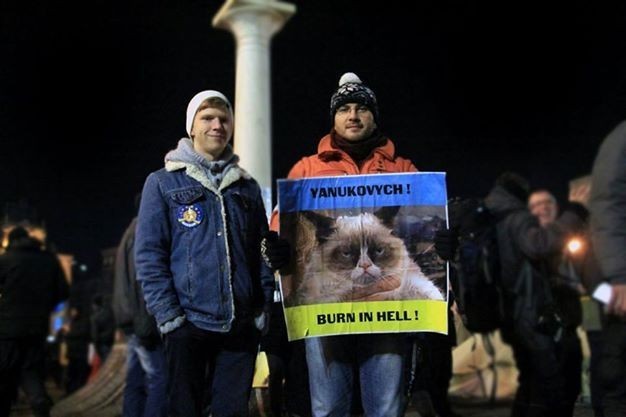 Many of Maidan protesters were Russian-speaking or of Russian origin themselves. But what positions are held now by the people in the east who criticized the Maidan movement and have Russian roots. It would be extremely narrow to call them all separatists, and, still, there are too many ambiguous opinions as for this matter.


Those groups of the population who speak about the historically and culturally close relations to Russia do not necessarily dream of the eastern regions join Russia as independent subjects of the federation. Increasingly, one hears about this as an option – about establishing a de facto regime, on the model of Transnistria, - which is being less and less supported. Instead, a good many of people would force federalizing and thereby put an end to the centralism.


Many Monuments in Eastern Ukraine remind of the Soviet history which is common for Ukraine and Russia. A great part of the Eastern Ukrainian population is critical towards the authorities both in Kiev and in Moscow. This concerns also the population of Donbass which is now controlled by the separatists and which accounts only for a part of Eastern Ukraine, and this fact is unfortunately often forgotten to be mentioned.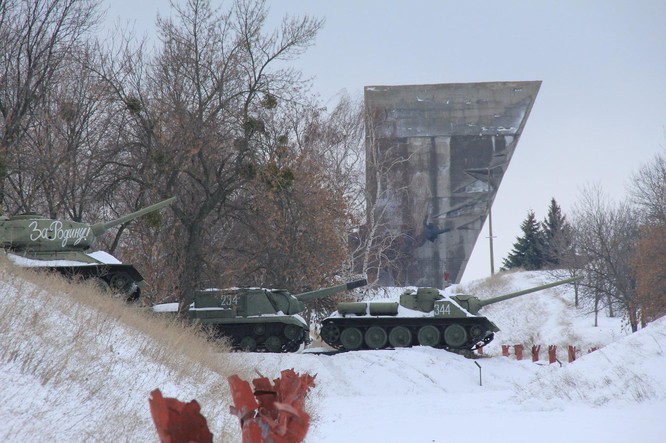 As the conflict potential with its current developments practically refers to political preference and, much rarely, to ethnic backgrounds, there are controversies highly emotional discussions even within families.
Regardless of various political opinions Ukraine is united by the wish to live in peace and stability and put an end to corruption.
*The content of the review is based on dozens of interviews held within the period between 2012 and late 2014.